Our Mission
The National Center for Entrepreneurship is an innovative resource network focused on enhancing entrepreneurship education at Historically Black Colleges & Universities (HBCUs) and empowering Black entrepreneurs around the country. The National Center enhances the success and growth of Black-owned businesses through providing programming, capital, curriculum, research, and other resources in collaboration with HBCUs and their surrounding communities.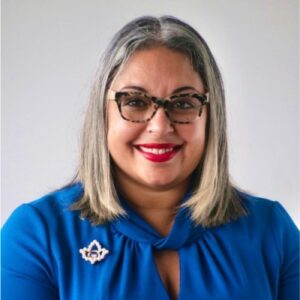 "The vision of the center is to be a catalyst for economic opportunity for HBCU students, HBCU alums and Black entrepreneurs broadly. We will provide catalytic support and really be a resource for the larger community. There are significant barriers to Black entrepreneurship, so when we think about how to solve those problems, who better to do that than HBCUs, because some of our greatest minds and thinkers have come through these institutions and they have created significant change."​
– Erin Horne McKinney, National Executive Director
Regional Centers
The Center is located on Howard University's campus, but also includes programming at four regional HBCUs, which coordinate programs, research and other community outreach efforts at partner HBCUs across the country. Howard University, Morgan State University, Clark Atlanta University and Texas Southern University, each lead one of the four regions to allow for effective coordination of programs and activities across all HBCUs, including education programs, research strategies and business outreach.
"We are making significant progress on our commitment to support the economic empowerment of Black Americans and low- to moderate-income communities. The five-year grant to create a nationally recognized Howard University and PNC National Center for Entrepreneurship is a major part of this pledge."
– Richard Bynum, Chief Corporate Responsibility PNC Financial Services Group
Recent News & Updates
WASHINGTON – During a special visit to her Alma Mater on September 21, Academy Award-winning [...]
PITTSBURGH and WASHINGTON, D.C. – The PNC Foundation today announced a five-year, $16.8 million [...]
WASHINGTON – The Howard University School of Business and PNC National Center for Entrepreneurship [...]
Contact Us
Have a question? Interested in more information? Want to partner with us to impact Black entrepreneurs? Fill out the form.